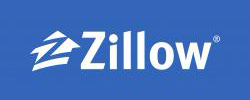 Hellum
Christine Kim provided excellent service to our family in support of both the purchase of a new home, and the subsequent sale of another home. From day 1 until the very end, Christine and her team offered us helpful strategic insights into local market conditions, as well as thoughtful tactical leadership that proved decisive in our successful close of a fairly complex transaction in a highly competitive deal-environment. Christine appears to thrive on challenges, and she rose to the occasion every single time the situation called for her to step in with her calm, yet precisely focused professionalism.
Lhwang3
It was a pleasure working with Christine and her staff. Our company, located in Ohio, was in need of temporary housing for our employees while conducting business in Hawaii. H2O made the process of short term lease negotiation and execution very simple and efficient. Our transition could not have been made any easier. We highly recommend H2O Watermark Pacific Properties.
User0804337
She is professional thorough and extremely intelligent. I would highly recommend her as a realtor and as a property manager. She was able to get me TOP dollar!!
User5718314
Upon a short notice relocation to Hawaii, we relied on Christine to help us locate a suitable rental condo on Oahu. She had an excellent grasp of the local market and steered us quickly to an available unit that met all of our needs. She coordinated all aspects of the lease agreement and went out of her way to ensure we received courteous and prompt service. She is exceptionally personable and easy to work with and she made our entire housing experience a most positive one.
Runrig
I called Christine to discuss a potential fraudulent Craigslist 1-week vacation listing which was for her monthly rental property. She agreed it was a scam and was very helpful explaining what was going on.
jmoon7
I was able to sell my house in Hawaii Kai this December through the help of Christine Kim at H2O. My house had been rented out for ten years and was not in the best condition for showing. Christine went out of her way to oversee remodeling of my house as well as staging. Upon listing, the house was sold in a matter of days after receiving multiple offers. The entire process was extremely smooth; Christine was always readily available and highly responsive and prompt whenever I had questions. She respected my views and suggestions, and when her professional views are in conflict with mine, she was patient in providing clear and effective explanations till they were completely registered with me. Christine is a true professional, insightful, capable and resourceful. Most importantly, she will get the job done for you. I would recommend Christine Kim to anyone who is selling or buying a house without a moment of hesitation
Service provided : Listed and sold a home or lot/land
Street address : 670 Kumukahi Pl, Honolulu, HI 96825
Year : 2015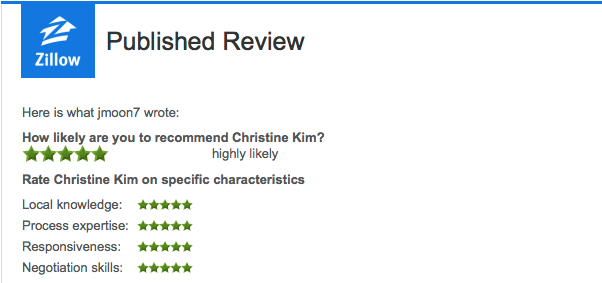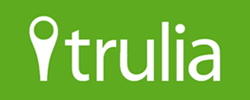 Maclangit
Christine Kim's knowledge, professionalism, and persistence helped us sell our existing home and purchase a new one. Her eye for detail and insistence on perfectism (if thats a word) in staging our home helped to sell our home in a matter of months. Christine's excellent negotiation skills allowed us purchase our home at the price that we wanted. Even after the purchase of our house Christine managed to follow up on a few details that needed to be addressed. I, without a doubt would recommend Christine Kim to those who are looking to buy or purchase a home. She is extremely professional and knowledgable , easy to talk to, and accommodating.
Bonnie B.
I am writing to express my complete satisfaction with Christine Kim as a realtor. Throughout the entire process Christine was professional, conscientious, and motivated. I always felt as though I was her only client. Initially I was uncertain of Short Sale, but Christine's experience and knowledge as a Short Sale Specialist paid off in a major way and met my goal of selling the town-home within a certain timeframe. Consequently, within 4 months of listing from start to finish the town-house sold. I highly recommend Christine for real estate services.
Corissa May L.
The property we are renting from H 2 O Watermark is wonderful. We love our home and are so glad we found it. Working with H 2 O Watermark properties was great! The leasing process was smooth, painless and totally hassle free, and Christine, our agent, was so accommodating and friendly. I highly recommend Christine and her team for anyone who is looking for a rental or buying--anyone who needs people who always go the extra mile and are a pleasure to work with!
Alohafrancis
Christine Kim is a great realtor with excellent negotiation skills. She represented me well in my transaction and looked out for my best interest. I would refer her to my family and friends.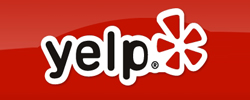 Dave H.
We have been leasing with with H2O Watermark Pacific Properties for six months and continue to be EXCEPTIONALLY pleased with the property and the management. As previous homeowners, it's not easy to find that perfect, cared for, luxury property, but this is it!! The H2O Watermark Pacific Properties management company, as well as the on site Watermark property staff, have exceeded our expectations! We haven't had many problems with this high rise rental, but when we have, it has been taken care of IMMEDIATELY. It's remarkable to have a property management company focus on preventive maintenance (such as flushing the hot water heater) instead of waiting for items to become inefficient or to break. We would not hesitate to rent, or buy, through H2O Watermark Pacific Properties again. Their professionalism, personal care, attention to details, upbeat attitude and efficiency are excellent! We definitely recommend H2O Watermark Pacific Properties to anyone considering leasing, or buying, a luxury property!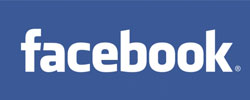 Marcia Caldirola
Christine is sophisticated, knowledgeable, experienced, efficient and does everything with integrity and style. She is also very smart and a keen negotiator which is a tremendous plus. And most of all, Christine really cares about everyone she's working for and with. We can't recommend her and H2) Watermark highly enough! Mahalo Christine for all your help and support. It is greatly appreciated. Link Page