H
2
O Watermark Pacific Properties is your Real Estate & Property Management Resource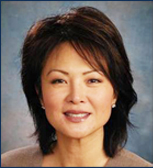 Specializing in Honolulu Homes for Sale and the Honolulu County Real Estate Market, you now have your primary source for buying and selling your next home or investment!
With expertise in Honolulu, Waikiki, and Hawaii Kai for both purchasing and listing properties, all of your real estate needs can be handled with professionalism and efficiency.
Christine Kim, J.D.(R) SFR
(RB-20727,RB-20728)
Additional Tools for Real Estate – Home Buying, Selling, Renting or Leasing
H2O is proud to offer you a website that features all of the real estate tools you need to guide you towards making the right buying or selling decision. These extremely useful tools include the ability to:

• Browse our Exclusive Homes for Sale and Rent
• Search through virtually all of Oahu's Listings through our Property Search
• Calculate Mortgage Payments on your next home with Easy to Use Real Estate Mortgage Calculators
• Find Home Buying and Selling Tips
• Access tremendous amounts of Comprehensive Community Information for the Honolulu County
• Find sources on Honolulu County School Information
and MUCH MORE!

Thank you for visiting our website and we are available to answer any questions, concerns, and/or requests. For the Best in Professional Real Estate Service, Contact us via Phone, Email, or through our Contact Form.